Innovative by Nature | Serving our customers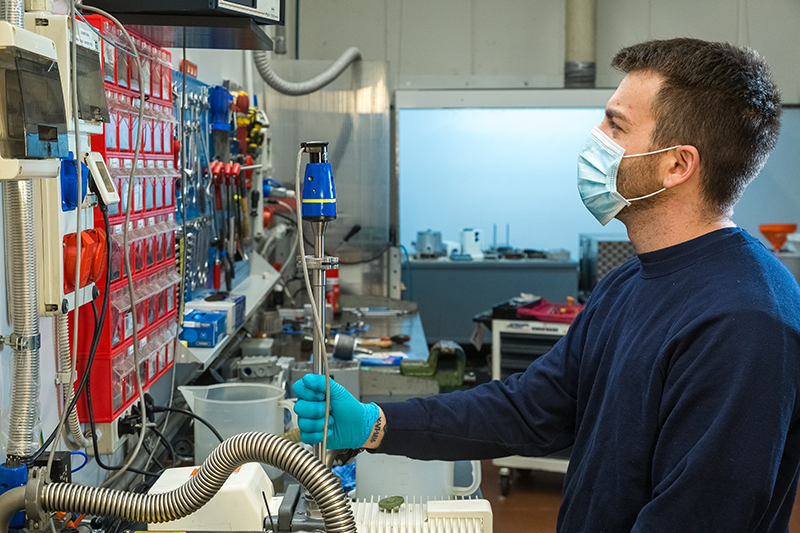 Maintenance and repairs on all pumps from major manufacturers, turbomolecular pumps, and leak detectors.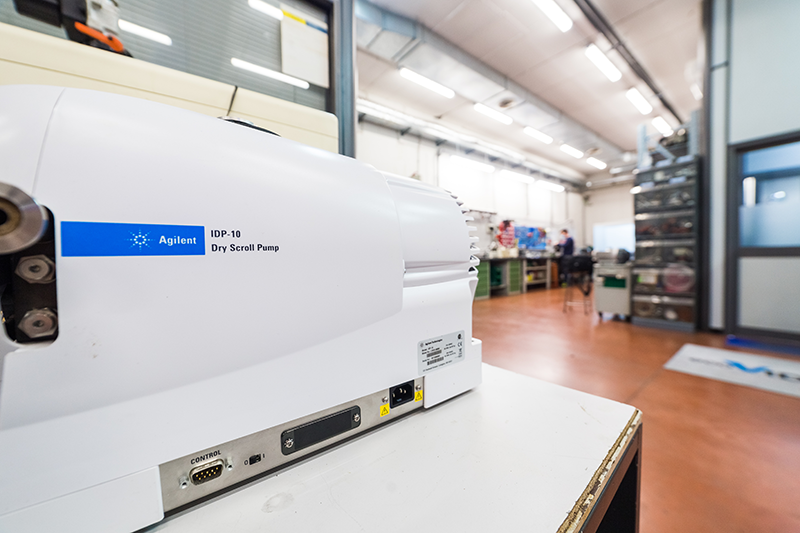 We offer technical support necessary for the smooth operation of Agilent VPD products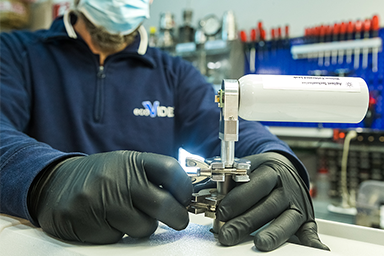 Using helium leak detector to search for leaks on even complex equipment and/or lines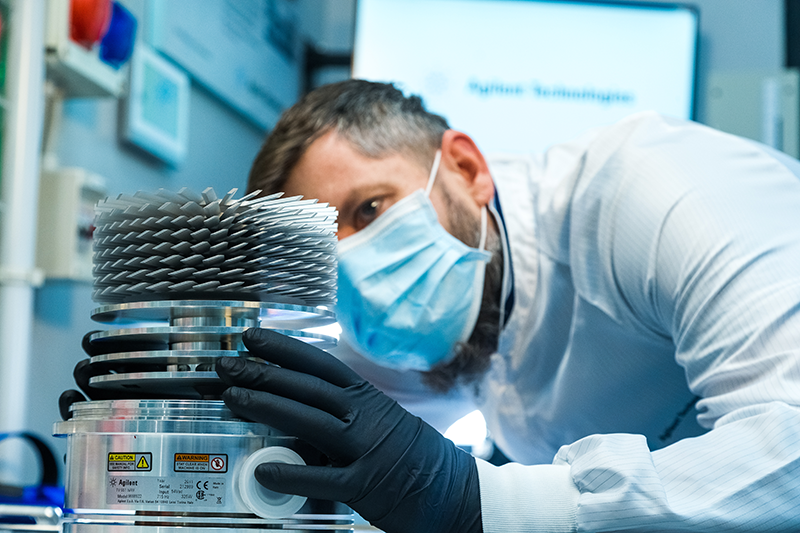 The ECOVIDE Technical Service Center employs technical personnel specialized in high vacuum and leak detection, who are continually being trained.
Maintenance/repairs are carried out on all pumps from major manufacturers, including turbomolecular pumps and leak detectors.
All repairs are carried out according to precise procedures with storage of all related data on electronic files; every pump and instrumentation is tested according to the manufacturer's instructions. 
Every repair carried out is accompanied by a test certificate and covered by a standard six-month warranty.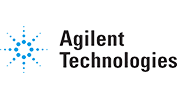 Since 2016 ECOVIDE has officially become an AGILENT SERVICE PROVIDER, to provide all the technical assistance necessary for the perfect functioning of Agilent VPD products, we are therefore at your complete disposal for free inspections to check the installed vacuum instrumentation and provide the best technical solutions needed.
We are also able to offer you, on behalf of Agilent, a wide range of service contracts, including multibrand, to ensure the best service always and on any of your vacuum instruments.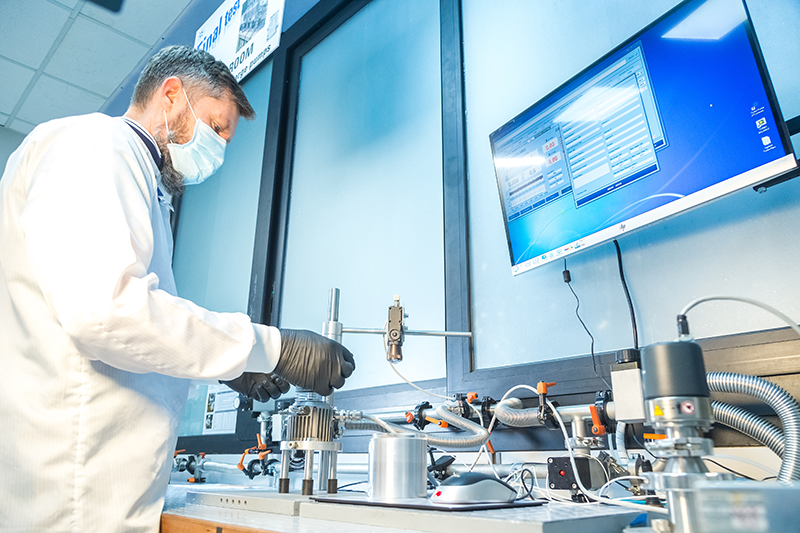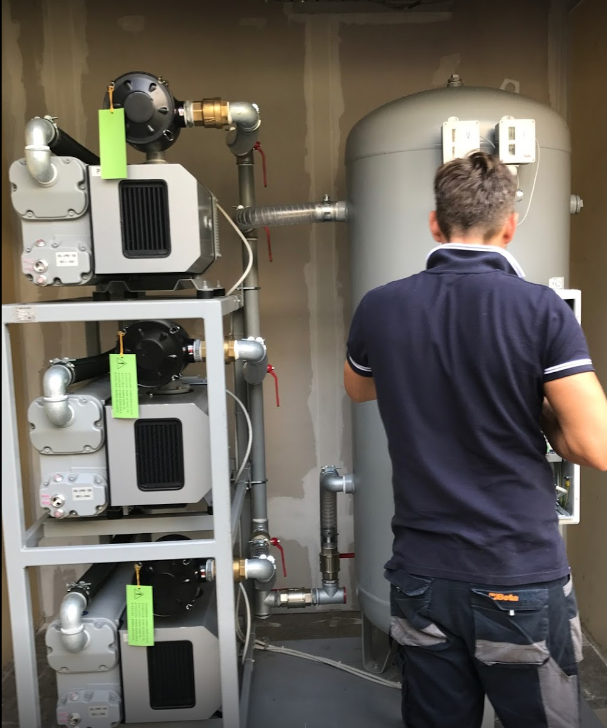 ECOVIDE also offers subscription support by making available part-time or full-time one or more technicians for routine and non-routine maintenance work and possible home pick-up and drop-off services for equipment to be repaired.
Among the services provided by ECOVIDE to its Customers, it is worth highlighting the "On-Site Leak Detection Testing" by means of helium leak detector for the search of eventual leaks on even complex apparatuses and/or lines, the possibility of providing in rental a leak detector for those realities that are familiar with such instrumentation and can thus avoid the labor costs of our qualified personnel. Finally, we are also able to offer the service of "Fomblin/Krytox Oil Filtration and Regeneration.".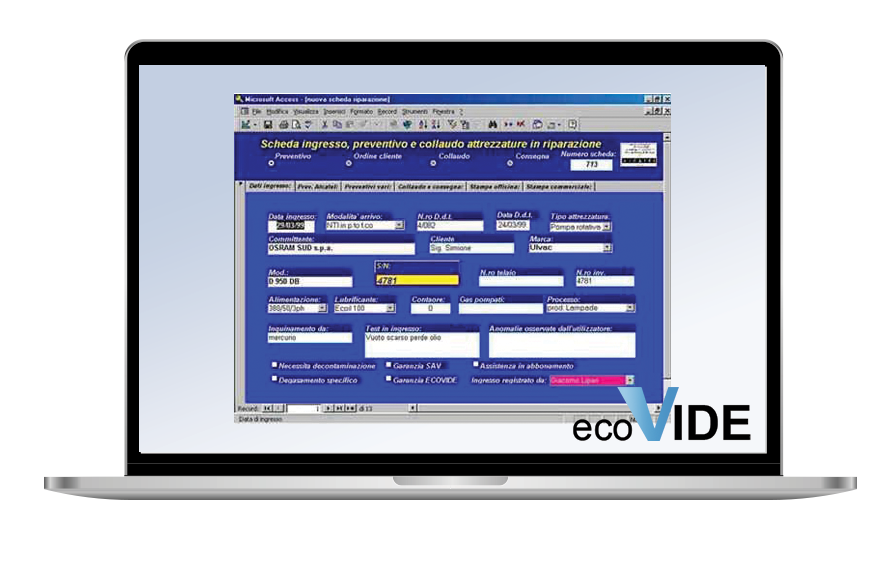 Intervention Monitoring System
We have specially created software to track all the repairs we make. Our database stores all the work we have done from the early 1990s to the present.
This allows us to always have available, and in an immediate way, the history of an equipment entrusted to us for service.
We want to fully understand your needs so that we can develop a free, no-obligation tailor-made quote. Tell us in detail about your need, our experts will respond quickly by e.mail or phone.